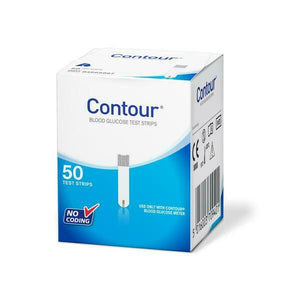 Contour Blood Glucose Test Strips - Pack of 50 - New Stock
£1780

£17.80
Tax included.
Shipping
calculated at checkout.
---
---
This price is for 1 pack of 50. Multi-buy discounts available.
Buy in confidence - new stock from a registered community pharmacy.
Free standard UK delivery on this item: 3-4 working days to reach customer from time of ordering.
Express Shipping: 1-2 working days (if order is placed before 3pm).
Refer to our Delivery Delivery Options & Policy Page  for more information
This product is for the self-testing of blood glucose by persons with Diabetes Mellitus to help in the management of their condition. It must be used with the corresponding blood glucometer. In buying this product you are confirming that you have the correct meter, and that the product is for the use of an individual with Diabetes Mellitus.
---
We Also Recommend